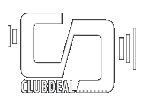 2015-05-17: Cannes: Humanoids, Full House: Global Genre Drive (EXCLUSIVE)

Graphic Novel Publisher Humanoids-Full House unveils first slate

By John Hopewell


CANNES – Marvel Comics changed the face of Hollywood. Can legendary L.A. graphic novel publisher Humanoids now do something of the same for Europe?

Driving into international English-language live-action genre with American or international cast via a three-pic deal with Paris-based Full House, set up by former Wild Bunch and Films Distribution execs, the sweep of its ambition, France's biggest genre push since Luc Besson, is fast becoming clear.

The slate takes in production pacemakers such as Spain's Apaches Ent., behind Juan Antonio Bayona's "The Impossible" and Liam Neeson-starrer "A Monster Calls," as well as L.A. based Muse, producer of "Spring Breakers" and now "London Fields" with Johnny Depp and Amber Heard.

Outside Full House, Humanoids — whose movie production is headed by CEO Fabrice Giger and Pierre Spengler, producer of Ilya Salkind's "Superman" trilogy, announced April 20 a multipic production deal with China's Jetavana, ran by Ivy Zhong ("Ender's Game"), former vice president of Beijing Galloping Horse Group, producers of John Woo's epic "The Crossing." First up, with an anticipated $80 million budget: sci-fi space opera "Metal."

Partnering with Chris Hanley and Jordan Gertner's Muse, Humanoids-Full House will produce "Bouncer," an action Western, directed by David Bowie musicvid helmer Floria Sigismondi, who debuted with Sundance Fest-selected "The Runaways," starring Kristen Stewart and Dakota Fanning. "Bouncer" adapts Alejandro Jodorosky and Francois Boucq's cult comicbook series. Production starts early 2016.

Winners of South by Southwest Midnighters Audience Award for post-apocalyptic teen action movie "Turbo Kid," which also played Sundance, Canadian collective RKSS' Anouk Whissell Yoann Karl-Whissell and Francois Simard will write-direct black comedy "The Zombies That Ate the World," from a comic book series by Jerry Frissen, Guy Davis and Jorge Miguel praised as "hilarious" and "totally politically incorrect" by Tobe Hooper. George A. Romero called "Zombies" "a terrific series." Film turns on two small-time crooks during a zombie outbreak, said Full House's Laurent Baudens. "It's the tone of 'Shaun of the Dead,' 'Zombieland,' with a bit of Judd Apatow in the mix," he added.

Written by Richard Stanley ("Hardware"), and co-produced by Apaches' Enrique Lopez Lavigne, Humanoids-Full House's "Legion," a World War II vampire action thriller, is now casting.

Didar Domehri, former Films Distribution sales head, and Wild Bunch's Nouaille and Laurent Baudens launched Full House in 2009. It has now produced or co-produced eight films. The latest, Santiago Mitre's awaited "Paulina," plays Critics' Week today.

Founded 40 years ago in Paris, Humanoids is now a global concern based out of the U.S. Its new announcements – the Humanoids-Full House slate and Jetavana deal – are just part of its drive into moviemaking.

"It is a fantastic experience for Humanoids, an American company with strong European roots, to be working with Full House on these three movies, each of them in a completely different genre. These titles join Humanoids growing list of audiovisual developments, which count a slate of a dozen movies that Humanoids is producing with various partners –including Beijing-based Jetavana," said Humanoids CEO Fabrice Giger.

"Returning to comicbook adaptations after the success of the 'Superman' trilogy is a thrilling prospect, and I'm particularly excited to be joining forces with Full House to produce Humanoids films involving strong characters and themes, and with such incredible writing and directing talents on board," Spengler added.

Indeed, made by top talent on contained budgets, genre remains the industry's most attractive bet: Think Jason Bloom and Eli Roth.

The Humanoids slate is like a major graphic novel adaptation drive but "with an independent original feel, involving high-profile directors which can anchor their vision from an early stage in films that appeal to young audiences," Full House's Gael Nouaille said at Cannes.

Humanoids-Full House is planning up-to-$15 million movies; what's original about is that it has one foot in Europe. "That enables us to optimize soft money available and, also financing through pre-sales, significantly reduce risk exposure for backers," he added.

"We are looking to maximize co-production relations around the world," Baudens said.

"Bouncer" will shoot in Colombia, tapping into 20%-40% local spend rebates.

That is an advantage even Marvel doesn't have. As more young directors and indeed young audiences look to genre as the new arthouse, Humanoids is advantageously placed to reap the rewards.

2015-04-29: A new co-production agreement

At the recent Beijing Film Festival, a co-production agreement was signed between Humanoids Inc. and Chinese group Jetavana Entertainment Co., Ltd. with Pierre Spengler for the production of a slate of films based on Humanoids graphic novel catalogue starting with METAL by Butch Guice, Jerrold Brown and Paul Alexander and SEED by Alex Cruz and Marc Riou.