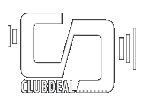 History
Clubdeal Limited was created in 1996 by Pierre Spengler.

As a producer, Pierre Spengler has been involved in numerous major projects such as SUPERMAN THE MOVIE, SUPERMAN II, SUPERMAN III, SANTA CLAUS THE MOVIE, Richard Lester?s MUSKETEER Trilogy and Emir Kusturica?s UNDERGROUND which won the Golden Palme at the Cannes Film Festival.

Since its inception, Clubdeal Ltd. has either directly or through specially created SPVs, produced or co-produced a variety of films including DANNY THE DOG (US title UNLEASHED), starring Jet Li and Morgan Freeman, SEVEN SECONDS, starring Wesley Snipes, THE MARKSMAN (aka Painter) also starring Wesley Snipes, REVOLVER directed by Guy Ritchie, THE TRAIL directed by Eric Valli, SNUFF ? MOVIE directed by Bernard Rose, METHOD starring Elizabeth Hurley, BLESSED starring Heather Graham, STRATOSPHERE GIRL directed by MX Oberg, SUMMER IN THE GOLDEN VALLEY the directorial debut of Srdjan Vuletic and SNAPSHOTS starring Burt Reynolds and Julie Christie.

Clubdeal is currently focused on the development of a number of films based upon the prestigious Humanoids graphic novel catalogue. Due for production in the near future are BOUNCER based on the western comic book series by Alejandro Jodorowsky and Francois Boucq, to be directed by Floria Sigismondi, and a feature film based upon the comic book by Jerry Frissen THE ZOMBIES THAT ATE THE WORLD to be directed by Sundance sensation, the Canadian trio RKSS (Turbo Kid).

Other projects in development include SEBASTIAN X currently being scripted by Bill Marsilli (Deja Vu), to be produced with Gale Ann Hurd (Walking Dead, Terminator) and Voltage Pictures (Hurt Locker, Dallas Buyer?s Club).

At the recent Beijing Film Festival, a co-production agreement was signed between Humanoids Inc. and Chinese group Jetavana Entertainment Co. Ltd. with Pierre Spengler for the production of a slate of films based on Humanoids catalogue starting with METAL by Butch Guice, Jerrold Brown and Paul Alexander and SEED by Alex Cruz and Marc Riou.


In addition to the Humanoids slate of films Clubdeal is currently involved in the development and preproduction of a drama HAGGADAH, to be directed by legendary director Tony Kaye (American History X), TRIPTYCH a thriller based on a screenplay by Alejandro Jodorowsky and to be directed by Malcolm Venville (44 Inch Chest, Henry?s Crime), CHELTENHAM a comedy based on an original screenplay by Piers Ashworth and a co-production with Cadenza Films of ORESTES based on Aeschylus classic tragedy to be directed by Rudolf Van den Berg.