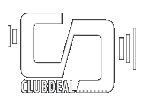 Pierre SPENGLER, Producer

PIERRE SPENGLER, Producer

Pierre Spengler started in the industry in 1964 on the film PARIS SECRET and went on working as an assistant director, assistant editor and a production assistant on such major films as THE MADWOMAN OF CHAILLOT starring Katharine Hepburn (1968), LE MANS starring Steve Mc Queen (1969) and THE LIGHT AT THE EDGE OF THE WORLD staring Kirk Douglas (1970).

Moving to production responsibilities with Alexander Salkind and his son Ilya, he was soon in charge of producing all of their films - including global hits THE THREE MUSKETEERS, THE FOUR MUSKETEERS, SUPERMAN I, SUPERMAN II, SUPERMAN III and SANTA CLAUS.

Since 1986, he has been independent and has produced motion pictures such as THE RETURN OF THE MUSKETEERS and UNDERGROUND (Golden Palm in Cannes 1995) and co-produced more than 20 films out of the United Kingdom including UNLEASHED starring Jet Li and Morgan Freeman, Guy Ritchie's REVOLVER starring Jason Statham, and 7 SECONDS starring Wesley Snipes.

In addition to his activities in the United Kingdom, in 2000 he co-founded the production company Cadenza Films in the Netherlands, which produced SNAPSHOTS, TIRZA and SUSKIND and currently ORESTES based on Aeschylus classic tragedy to be directed by Rudolf Van den Berg.

In the recent past, in addition to his regular production activities, he has been involved in the development of a number of films based upon the prestigious Humanoids graphic novel catalogue. Due for production are BOUNCER based on the comic book series by Alejandro Jodorowsky and Francois Boucq, to be directed by Floria Sigismondi, and a feature film based upon the comic book THE ZOMBIES THAT ATE THE WORLD to be directed by Sundance sensation the Canadian trio RKSS.

Other projects in development include SEBASTIAN X currently being scripted by Bill Marsilli (Deja Vu), to be produced with Gale Ann Hurd (Walking Dead, Terminator) and Voltage Pictures (Hurt Locker, Dallas Buyer's Club).

At a recent Beijing Film Festival, a co-production agreement was signed between Humanoids and Chinese group Jetavana Entertainment Co., Ltd. for the production with Pierre Spengler of a slate of films based on Humanoids catalogue starting with METAL by Butch Guice, Jerrold Brown and Paul Alexander, to be directed by Patrick Tatopoulos and SEED by Alex Cruz and Marc Riou.

Other projects currently in development include HAGGADAH, a drama to be directed by legendary Tony Kaye (American History X), TRIPTYCH a thriller based on a screenplay by Alejandro Jodorowsky and to be directed by Malcolm Venville (44 Inch Chest, Henry's Crime), CHELTENHAM a comedy based on an original screenplay by Piers Ashworth.

Pierre Spengler is married to Tatjana Sauka-Spengler, a scientist, and they have a daughter, Neretva, born in 2008. They live in Oxford, United Kingdom. Through his previous marriage to Agnes L'Helgoualch he is the father of Oona Spengler a documentary filmmaker and Erwan Spengler a veterinarian.