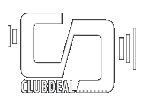 Fabrice GIGER, Producer

Swiss-born entrepreneur Fabrice Giger is a book publisher television and film producer. He is well known for cultivating and nurturing talented writers and artists as the publisher of hundreds of comic books and graphic novels.

In 1988, at the age of 23, he purchased the venerable French publishing house Les Humanoïdes Associés as well as its catalog and brands, such as Métal Hurlant. In less than two decades, he turned it into a multimedia group, involved not only in comic book publishing, but also in CGI animation, digital effects, Internet content and software development.

In 1995, he co-founded the CGI animation studio Sparx, with branches in France and Vietnam. It went on to produce many critically acclaimed and awarded TV shows, such as "Rolie Polie Olie" for which Giger won an Emmy Award in 2000 as executive producer.

In 1998, in Los Angeles, he founded Humanoids, the American counterpart of Les Humanoïdes Associés.
As Humanoids' publisher and manager, he has since strived to bring Humanoids into the digital age and bring it increased international visibility through audiovisual adaptation of properties from the group's catalogue.