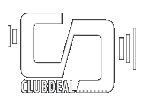 Alex DONOGHUE

Alex Donoghue served as assistant to producer Pierre Spengler at Clubdeal Ltd. from 2003 to 2010.

During that time, he became well versed in the multiple facets of international film production, development, and distribution.

Alex has also independently produced several short films, both for scholastic and independent projects. On these productions, he has served as producer, line producer, and production manager.

Since 2010, Alex is the Managing Director of legendary graphic novel publishing house Les Humanoïdes Associés' US counterpart, Humanoids, Inc., and continues to act as a consultant on all Humanoids related film and TV projects.

Alex Donoghue holds a Bachelor's Degree in Film Production and a Minor in French from Cal State University Northridge. He is fluent in both English and French.